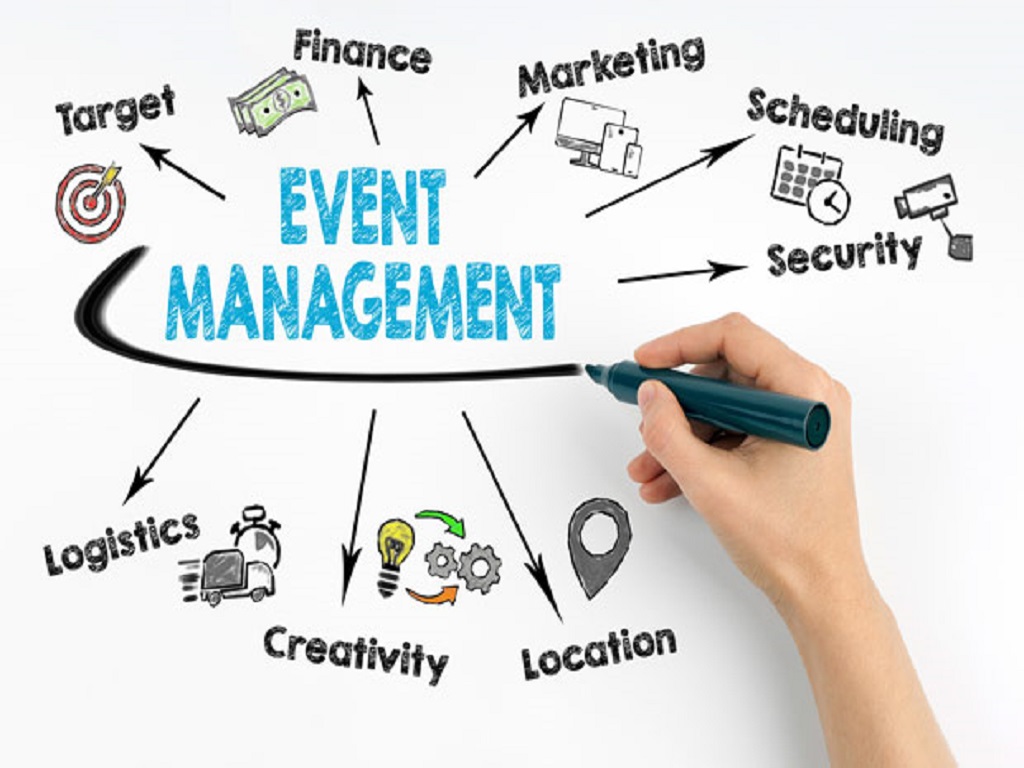 The industry of event management has come a long way from where it was a few years ago. Let us have an insight into the growth that this industry has recently registered and the varied career opportunities that the industry has in store.
30-second summary
Hospitality professionals have got a wide variety of job roles to choose from and pursue a career in the event management arena.
Event Planner, Event Manager, Exhibition Organizer, Wedding Planner, etc., are some of the most popular job profiles in the profession of event management.
Aspirants may earn up to INR 3.6 lakh per annum at an entry-level event management position.
Event management is one of the brightest career choices at this juncture of time.
The hospitality industry is indeed one of the best career domains in the country at present. It is a booming niche that has consistently registered a significant rise in the growth rate. And one of the key segments of the hospitality industry that's particularly showing a steep rise is event management. In 2016-17, the total market share of this industry was 56.31 billion, and it has been ever since growing at a steady pace registering a CAGR of 20%. The experts have predicted that the market will reach the benchmark of 100 billion by 2021.
There is hence no reason to doubt the enormous potential this industry stands endowed with and the massive scope of opportunities it has in store for hospitality professionals. And on that note, we, at Avlon Shiksha Niketan, a renowned tourism management institute in Kolkata, would like to share with you today a brief overview of varied job roles and opportunities that the event management industry extends to ambitious minds.
Job Roles in Event Management
If you are a hospitality student, you would know the basics of public event management and people handling skills. The skills you acquire as a hospitality student always keep you ahead when it comes to performing as an efficient and expert event planner or manager. So let us now have a look at how diversified the field of work event management is and what are the various job roles you can take up being a part of the domain.
If you wish to kick-start your career in the event management domain, choosing the role of an event planner would be a wise one. This job role will require you to plan the events carefully, keeping every detail and requirement of the client in mind. This will offer you an insight into the grass-root level operations of the events and help you become a proficient event manager of the future. If you are a fresher looking for suitable opportunities in event management, an event planner would be the perfect job role for you.
Once you have gained enough knowledge about event planning and the execution of those plans, the event manager can be the next level of responsibility for you. An event manager remains responsible for the end-to-end organization of an event. Event managers also remain entirely accountable to the clients. With a few years of experience in your bag, you can start climbing the ladder of success by stepping on this job role.
The expanse of event management also includes organizing exhibitions and fairs. Since exhibitions and fairs have a specific commercial angle, managing these events require special skills and planning. You can also start your career as an exhibition planner, which is a profile as promising as that of an event planner.
A wedding tries and tests the skills of an event planner or manager like no other event. From decoration, lighting, floral arrangements, guest welcoming to catering, a wedding planner handles hundreds of tasks singlehandedly. When you launch your career as a wedding planner, your profile automatically receives a boost, which later on makes your path of success much easier and smoother.
Corporate events are one of the most critical projects the events management domain deals with. Plenty of multinationals, giant corporate houses, etc., outsource the task of organizing parties, award ceremonies, training sessions, product demonstrations, meetings with delegates, and more to the event management firms. As an aspirant, you can also be a part of these arrangements.
Logistics has always remained a vital segment of the event management domain. Be it receiving the guests or transporting things from one place to the venue, logistics managers play a critical role in ensuring smooth execution of the event plans.
As a hospitality professional in the event management domain, you could get to work on any of the job roles mentioned here, or your responsibilities may even extend far beyond the ones listed above. But whatever be the job profile, as an event management professional, it is vital that you possess the basic skills of creativity, innovation, leadership, communication, budget management, and time management to thrive and succeed in the domain.
Earning Potential in Event Management Domain
While opportunities are abundant in the event management domain, the earning potential of this sector makes the picture brighter. Even though the payoffs often depend on the size of the organized events, it also means that there are no restrictive limits for earning for an experienced event manager. If you have enough years of experience in your bag and a good reputation in the market, you can start your own firm and earn substantially.
On the other hand, the event management sector does not offer the new entrants any less. On average, new joiners may easily earn around INR 3.5 to 3.7 lakh per annum and may go as high as 62.5 lakh per annum with experience and expertise. Since the growth potential of this sector is high enough, people pursuing a career in this sector will always have the opportunity to earn more.
Event Management as a Career Choice
If you have done a course in hospitality, event management will surely be a prospective option for you to start your career with. With so many varieties of events taking place in India and around the world, the market has enough scope and opportunities to offer. Moreover, it is the one field of work that allows people to deploy their creativity, travel, socialize and explore the world. Therefore, if you are an adventurer at heart and looking for a perfect career choice, event management will simply be one of the best for you.
At Avlon Shiksha Niketan, we firmly believe that choosing the right path is of paramount importance if you want to launch your career on firm grounds. And event management is undoubtedly one of the best choices hospitality professionals have right now. To jump-start your career in event management, make sure you have relevant education along with rich industry know-how. And we, at Avlon, are here to help attain just that!
We, at Avlon Shiksha Niketan, are regarded as one of the best hospitality and tourism management institutes in Kolkata, offering world-class education and training to the young aspiring minds willing to make a career in the hospitality domain. We make sure that each of our students groom really well to adapt to the ever-changing environment of the industry. Experiential learning techniques, advanced curriculum, practical oriented teaching, and more make our hospitality program one of its kind. So join us at Avlon Shiksha Niketan and carve a bright career in the ever-growing hospitality industry.